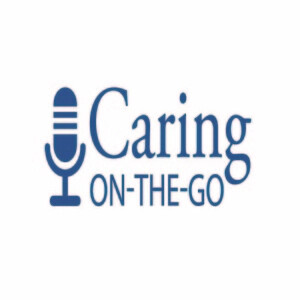 Friday Oct 20, 2023
Caring On-The Go | October 2023 | With Special Guests Hugh Tilson and Phil Sloane on a Musical Performance About Aging
Episode: October 2023
Host: Karl Steinberg, MD, HMDC, CMD
Guest(s): Elizabeth Galik, PhD, CRNP; Hugh Tilson, MD, MPH, DrPH; Phil Sloane, MD, MPH
In This Episode:
In this episode, host Karl Steinberg, MD, CMD, editor-in-chief Elizabeth Galik, PhD, CRNP, and special guests Hugh Tilson, MD, MPH, DrPH, and Phil Sloane, MD, MPH, discuss a musical on aging performed at the Carolina Meadows Continuing Care Retirement Community in Chapel Hill, NC. Dr. Galik also discusses her own article on how to handle recurrent falls, our cover story on suicide in long-term care, and an article addressing the critical shortage of nursing home medical directors.
Featured Articles:
Unveiling the Shadows: Understanding and Addressing Suicide in Long-Term Care
Critical Shortage of Nursing Home Medical Directors: What Can Be Done to Solve the Staffing Crisis? 
Recurrent Falls in Post-Acute and Long-Term Care: When the Usual Fall Prevention Strategies Are Not Enough
What If We Wrote a Musical?" Senior Community Residents Keep Their Creativity Alive
Date Recorded: October 11, 2023
Available Credit: The American Board of Post-Acute and Long-Term Care Medicine (ABPLM) issues CMD credits for AMDA On-The-Go and affiliate podcast episodes as follows:
Comments
(0)
To leave or reply to comments, please download free Podbean or